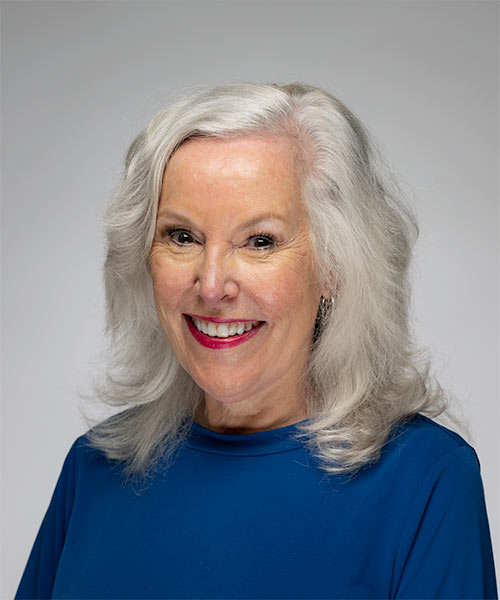 ---
Department
Role: Faculty
Campus: Springfield
---
Postal mail
Missouri State University
Music
901 S. National Ave.
---
Details
Education
EDD, University of Missouri-Columbia
MM, University of Texas-Austin
Teaching
MUS 153, 253, 353, 453, 653: Applied Voice
MUS 198, 298, 398, 498: Opera Workshop - Integrated Service Learning
MUS 398 and MUS 498: Junior and Senior Recital
MUS 272, 472, 672: Small Ensemble
GEP 101: First-Year Foundations
Research and professional interests
Musical Theatre
Song and Opera Literature
Mezzo-Soprano Paula Patterson made her European debut with the Spanish National Opera in Madrid as Feodor in Boris Godonov with Ruggero Raimondi. Since then, she has also performed leading roles with numerous American Opera companies including San Diego Opera, Des Moines Metro Opera, Ohio Light Opera, Texas Opera Theatre out of Houston, and Opera Carolina. She was a regional finalist and education grant recipient of the Metropolitan Opera auditions as well as a finalist in the San Francisco Opera Center, Chicago Lyric Opera and Pittsburgh Opera Center auditions. Paula studied voice and music education at Baylor University in Waco, Texas and taught Ear Training and Sight-Singing as a graduate teaching assistant at University of California at Santa Barbara. She graduated from Missouri State University with a bachelor's degree in Music Education and a Performer's Certificate in voice, completed a Masters of Music in Vocal Performance from the University of Texas at Austin, where she studied with Elizabeth Mannion and taught private and class voice lessons as a graduate assistant. Paula Patterson is well-known to Springfield audiences through her work in opera, theater, oratorio, and recitals. At Springfield Little Theatre, her roles included Eva Peron in Evita, Anna in The King and I, Maria in The Sound of Music, and Amnesia in Nunsense, and she appeared with Rudy Gatlin as Laurie in Oklahoma! in Branson. At the Vandervort Center Theatre, she performed in the musical revues of A Grand Night for Singing, The World Goes Round, and All Night Strut as well as The Cemetery Club.
Awards and honors
Faculty Summer Research Award, College of Arts and Letters, Missouri State University, 2009
Summer Faculty Fellowship, Office of the Provost, Missouri State University, 2008
Outstanding Performance Award, Landers Theatre, 1990
Semi-finalist-Loren L. Zachary Auditions, Loren L. Zachary, Los Angeles, California, 1987
3rd Place-Gulf Coast District Metropolitan Opera, Metropolitan Opera Auditions, 1986
Regional Finalist-Merola Auditions, Texas, San Francisco Opera, 1986
2nd Place Western Regional Metropolitan Opera, Metropolitan Opera Auditions, Los Angeles, 1985
Finalist-Chicago Lyric Opera Center, Chicago Lyric Opera Center for American Artists, 1985
Metropolitan Opera Education Grant Recipient, Metropolitan Opera, New York, 1985
Winner-Vocal Division-San Angelo Symphony, Hemphill-Wells Sorantin Competition, San Angelo, 1982