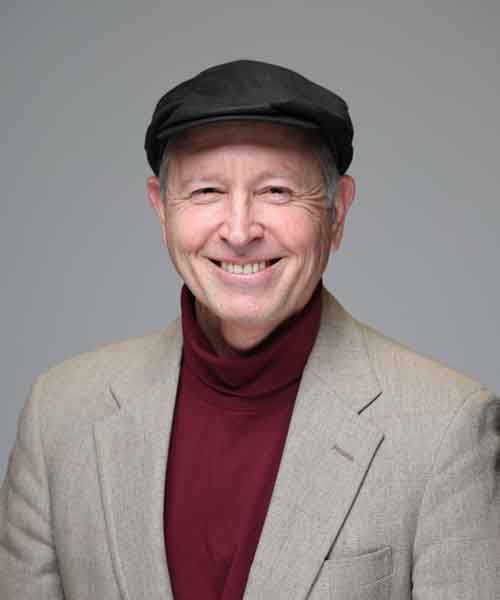 Professor
Music Composition Area Coordinator; Graduate Coordinator
---
Department
Role: Faculty
Campus: Springfield
---
Postal mail
Missouri State University
Music
901 S. National Ave.
---
Details
Education
Doctor of Musical Arts, University of Kansas, Music Composition
Master of Music, Florida State University, Music Theory
Bachelor of Music, University of Kansas, Music Composition
Teaching
UHC 110: Freshman Honors Seminar
MUS 130: Multicultural Instrument Tech
MUS 203: Theory and Musicianship III
MUS 204: Theory and Musicianship IV
MUS 239: Introduction to World Music
MUS 327: Composition Class
MUS 328: Instrumentation
MUS 516: Composition I
MUS 518: Choral Arranging
MUS 520: Composition III
MUS 521: Composition IV
MUS 700: Intro. to Grad. Study in Music
MUS 715: Advanced Composition
Research and professional interests
John Prescott, a member of the music faculty since 1986, holds degrees from Florida State University and the University of Kansas where he studied composition with John Pozdro, Edward Mattila, and James Barnes. An award-winning member of ASCAP, Dr. Prescott composes music for band, orchestra, chorus, chamber ensemble, and multi-media venues, and much of his music is published and distributed world-wide.
Several of his students have also experienced success as composers, having won competitions sponsored by the Music Teachers National Association, BMI, the American College Theatre Festival, and the Broadcast Education Association International Student Video Festival.
Awards and honors
Standard Award, ASCAP, October 16, 2010
Standard Award, ASCAP, 2009, 2008, 2007, 2006
University Award, Missouri State University, August 2006
University Award, Southwest Missouri State University, August 2005
Standard Award, American Society of Composers, Authors and Publishers (ASCAP...), 2005, 2004, 2003, 2002, 2001, 2000, 1999, 1998, 1997, 1996, 1995, 1994, 1993, 1992, 1991
Missouri Video Association Award, 1993
Honorable Mention, MTNA Composer of the Year Competition, 1989
Winner - International Trombone Association Composition Contest, 1985
Winner - ABA/Ostwald Band Composition Contest, 1981
Additional resources