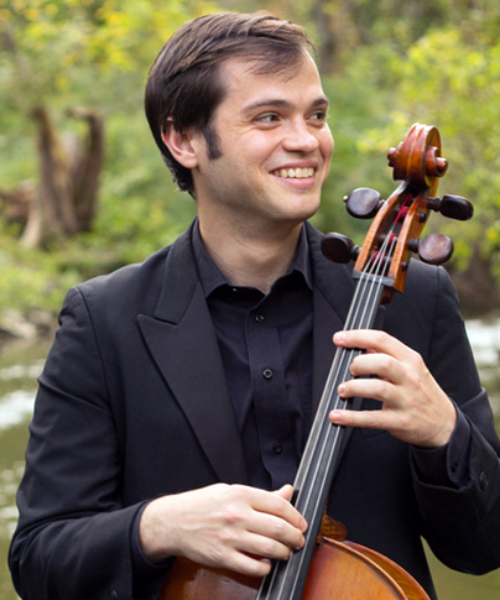 Assistant Professor
Juanita K. Hammons Hall for the Performing Arts 403
---
Department
Role: Faculty
Campus: Springfield
---
Postal mail
Missouri State University
Music
901 S. National Ave.
---
Biography
Dr. Daniel Ketter is co-director of the American Wild Ensemble (AWE), which celebrates the people and places that define American communities with new music. In 2018, AWE released a two-disc album of eleven original works on the ArtistShare label, including an hour-long music video album. With support from the National Endowment for the Arts, these works were commissioned and performed for a tour of seven national parks celebrating the centennial of the National Park Service in 2016. Since 2016, AWE has collaborated with ten different national parks and historic sites and commissioned 30 new musical compositions. This includes a commission and concert for the Women's Rights National Historic Park in Seneca Falls, N.Y., an August 2018 residency at North Cascades National Park Complex supported by Washington's National Park Fund, "The American Aviatrix," celebrating the centennial year of the 19th Amendment with new chamber works inspired by pioneering female pilots Amelia Earhart and Bessie Coleman, and a February 2020 tour of Hawaii with new music written to raise awareness of endangered endemic Hawaiian wildlife. Further commissions and tours have been supported by grants from Chamber Music America, The Paul R. Judy Center for Applied Research, Mid America Arts Alliance, Missouri State University College of Arts and Letters, The Aaron Copland Fund for Music, and New Music USA. Future AWE projects include a tour celebrating the Great Lakes region and a set of commissions celebrating the Missouri Bicentennial in 2021.
During Ketter's doctoral studies at Eastman School of Music, he served as Alan Harris's teaching assistant and created and led a technique class for undergraduates in the studio. He continues to give lectures and coaches at the Eastman Cello Institute. Ketter also taught cello and chamber music at Hochstein School of Music and Dance and co-coordinated their Chamber Music Connections Program. He founded the Eastman Cello Ensemble, which has given performances for Live at Hochstein broadcast on the radio by WXXI and for "If Music Be the Food…" benefiting Rochester's Foodlink.
Ketter's Doctor of Philosophy of Music Theory dissertation was entitled Heinrich Schenker's Essential Voice: Tracing the Essential Voice Concept in J. S. Bach's Works for Solo Melodic Instruments. His research interests include performance and analysis, pedagogy, Schenkerian and post-Schenkerian theory.
---
Details
Education
PhD, Music Theory, 2020, Eastman School of Music, University of Rochester
DMA, Violoncello Performance and Literature, 2017, Eastman School of Music, University of Rochester
MM, Cello Performance and Pedagogy, 2013, Peabody Conservatory
BM, Cello Performance, 2010, Eastman School of Music
BA, Mathematics, 2010, University of Rochester