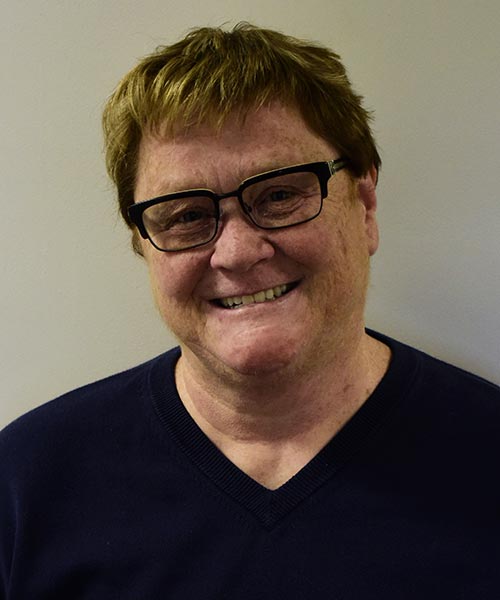 Faculty Emeritus
---
Department
Role: Faculty Emeritus
Campus: Springfield
---
Biography
Dr. Melissa Burnett is professor of marketing. Her research interests include: brand strategy, new product development, sustainability and environmental marketing, children in advertising and ethics in advertising.
Burnett is a master at developing community partnerships, applied research, marketing and branding. But her investment in active mentorship, teaching beyond the textbook and putting her students first has been the cornerstone for many successes.
She oversees Missouri State's interdisciplinary Ad Team and under her leadership, the Ad Team has won first place in several national and international competitions, resulting in grant awards, high profile contracts, student job offers and outstanding experiential learning.
---
Details
Education
Ph.D. in Marketing, Promotion and Quantitative Analysis, 1988, Oklahoma State University
Teaching
Creative Advertising
Advanced Advertising
Advertising Campaigns
Marketing Strategy
Environmental Marketing and Interactive Media
Research and professional interests
Brand strategy
Ethics in advertising
Other interests
Traveling
Biking and motorcycling
Movies
Soccer
Awards and honors
Board of Governors' Public Affairs Professorship, Missouri State University, 2016-2017
Dean's STAR Professorship, College of Business, Missouri State University, 2014-present
Selected to serve and recognized for expertise in the area of countering violent extremism via social media, U.S. State Department and Department of Justice National Security, 2016
Selected to redesign the FBI and CIA's National Security Internship website, 2009
1st Place, Edventure Partners Branding the United States Intelligence National Student Advertising Competition, 2009
Outstanding Research Paper Award, Academy of Marketing Studies National Conference, 2008
Dean's Distinguished Professor, Missouri State University, 2008
Outstanding Faculty Member Award, American Advertising Federation
Top 10, American Advertising Federation National Student Advertising Competition, five of last 10 years (as advisor)
5th in nation, American Advertising Federation Competition
1st Place, Citibank Visa National Student Advertising Competition
---
Area of expertise
Business
Ethics
Media and film