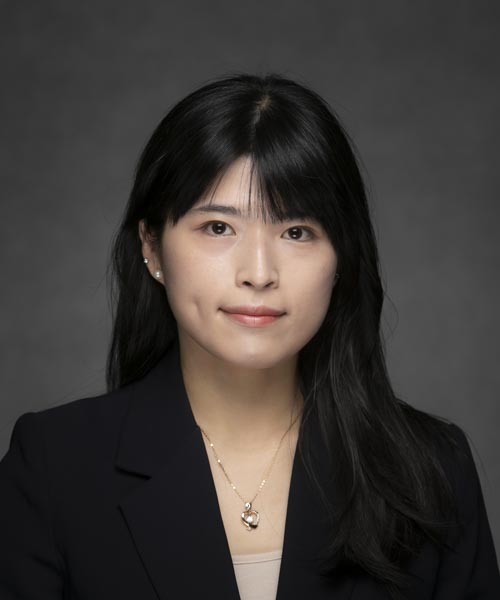 ---
Department
Role: Faculty
Campus: Springfield
---
Postal mail
Missouri State University
Marketing
901 S. National Ave.
---
Details
Education
PhD, Operations and Supply Chain Management, 2020, University of Rhode Island
MBA, Business Administration, 2015, Colorado State University – Pueblo
BA, English Language and Literature, 2014, Kangwon National University
Teaching
MKT 365 Introduction to Logistics
MKT 450 Supply Chain Management and Sustainability
Professional experience
Professional affiliations
Beta Gamma Sigma Honor Society
Selected publications
Yun, G., Yalcin, M. G., Hales, D. N., & Kwon, H. Y. (2019). Interactions in Sustainable Supply Chain Management: A Framework Review. The International Journal of Logistics Management, 30(1), 140-173.
Yalcin, M. G., Chakravorty, S. S., & Yun, G. (2019). Informing the Balanced Theory of Port Competitiveness Using Ambidextrous Supply Chain Strategy. Transportation Journal, 58(1), 21-37.
Joo, S. & Yun, G. (2017). Examining the influence of information system ratings on the performance of 3PL companies. International Journal of Logistics Systems and Management, 26(3), 316-328.
Yun, G., Ebrahimpour, M., Withers, B., & Bandyopadhyay, P. K. (2019). Internal and Vendor Employees Unethical Behaviors In the Supply Chain: The Case of India. Benchmarking: An International Journal, 27(1), 59-80.
Research and professional interests
Sustainable supply chain management (SSCM)
Souring and location decisions (reshoring)
Global operations and supply chain management
Awards and honors
Dholakia Research in Business Graduate Award, College of Business, University of Rhode Island, 2020
Dean's Excellence Teaching Award for Ph.D. Student, College of Business, University of Rhode Island, 2018