---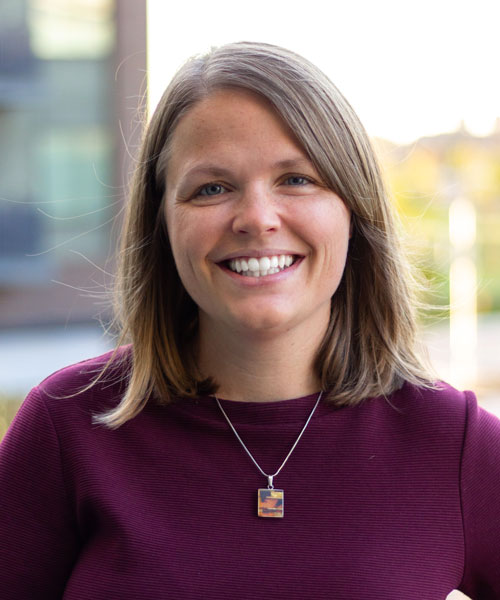 Assistant Professor
---
Department
Role: Faculty
Campus: Springfield
---
Postal mail
Missouri State University
Religious Studies
901 S. National Ave.
---
Details
Education
PhD, 2016, University of Chicago Divinity School
Teaching
REL 131 Religion in America
REL 346 Sexuality and American Religion
REL 397 Health and Body in American Religions
REL 580/685 Theories of Religion
Research and professional interests
My main research interest is the history of religion in America, with a focus on colonial America and the Atlantic world. In my book project, Persistent Providence: Healing Body and Soul in Early America, I examine how Christian communities responded to sickness and epidemics in a context of ever-new medical and scientific developments. My teaching on health and body brings this research to the modern world, and I enjoy exploring the connections between past and present and the continuing relevance of the themes of medicine, body, sexuality, and emotion in American religion.
I have published two articles in Church History:
"Experience and the Soul in Eighteenth-Century Medicine" (2016)
"Slavery, Mission, and the Perils of Providence in Eighteenth-Century Christianity: The Writings of Whitefield and the Halle Pietists" (2015)
My writing has also appeared in The Atlantic (2016), Notches (2016), and Sightings (2012).
Awards and honors
Dr. Liselotte Kirchner Postdoctoral Fellow, Francke Foundations, Halle, 2017
Colonial Essay Award, Colonial Society of Pennsylvania, 2016
Sidney E. Mead Prize, American Society of Church History, 2015
Junior Fellow, Martin Marty Center for the Advanced Study of Religion, 2015-2016
Newcombe Fellow, Woodrow Wilson National Fellowship Foundation, 2014-2015
Carpenter Fellow, McNeil Center for Early American Studies, 2013-2014