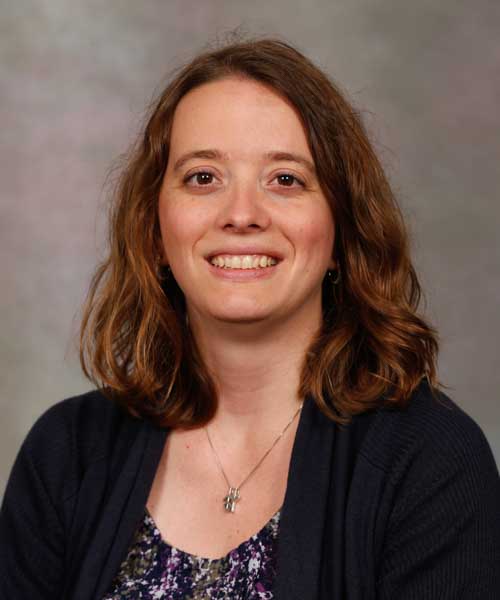 Assistant Professor
---
Department
Role: Faculty
Campus: Springfield
---
Postal mail
Missouri State University
Biomedical Sciences
901 S. National Ave.
---
Details
Education
PhD, 2007, University of Michigan-Ann Arbor
BS, 2001, University of Nebraska-Lincoln
Teaching
BMS 321 - Biomolecular Interactions
BMS 460 - Biology of HIV/AIDS
Research and professional interests
In general, Dr. Amy Hulme is interested in how retroviruses and mobile genetic elements use the host cell to replicate. Her research focuses on a fundamental step of HIV-1 replication called uncoating, which is one of the more ill-defined aspects of HIV infection. Uncoating is the disassembly of the conical capsid of the virus and occurs shortly after viral fusion with the host cell. Dr. Hulmes developed a cultured cell assay to characterize the kinetics of uncoating in infected cells. Using this assay, fluorescence microscopy, and genetic, cell, and molecular biology techniques she is interested in examining the role of reverse transcription and cellular host factors on the process of uncoating.