Family Association news
Loading items. . .
Student spotlight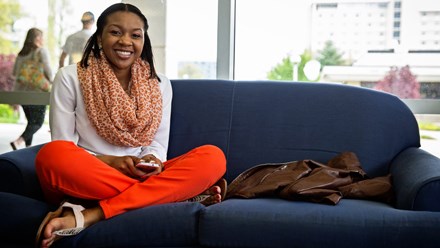 "It's been a really good experience, being away from home and experiencing independence."
Breyanna Mack
Kansas City, MO
Freshman Breyanna Mack describes her first year at MSU with three simple words: exciting, challenging and overwhelming.
See full spotlight
Graduation, deans and scholarship lists
Loading items. . .