Family Association news
Loading items. . .
Student spotlight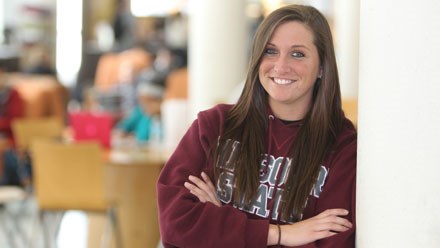 Student finds leadership niche in ROTC program
Rachel Edwards
Fair Grove, Mo
Criminology student Rachel Edwards has found her place in the Reserve Officer Training Corps (ROTC) at Missouri State.
See full spotlight
Graduation, deans and scholarship lists
Loading items. . .