Family Association news
Loading items. . .
Student spotlight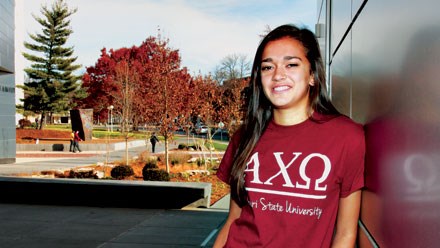 'I am so glad I picked Missouri State, but I almost didn't!'
Jen Humphrey
Bloomington, Ill.
Jen, who is from Illinois, was convinced by her mom to take a tour — and ended up loving the campus and the price. Now she's found a major that incorporates her passion for fitness.
See full spotlight
Upcoming deadlines
Graduation, deans and scholarship lists
Loading items. . .