Family Association news
Loading items. . .
Student spotlight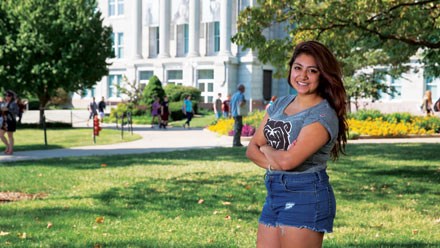 Student from Illinois able to express passion for both psychology, dancing at MSU
Ingrid Lara
Evanston, Illinois
Ingrid Lara chose Missouri State because "it's the perfect size, I received the Out-of-State Fee Waiver and the psychology program is really good. And it's not too far from home."
See full spotlight
Graduation, deans and scholarship lists
Loading items. . .