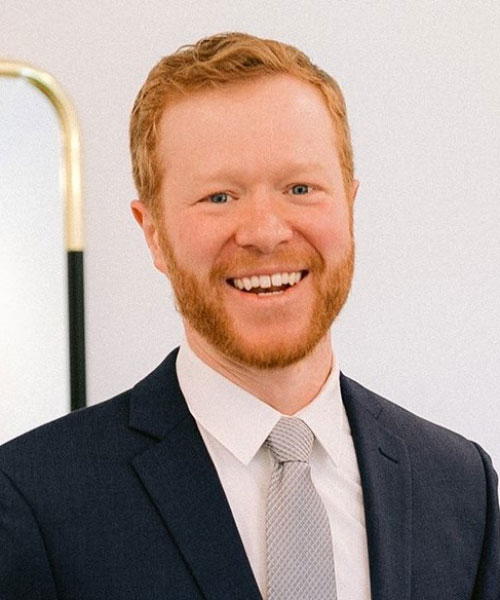 Clinical Assistant Professor
---
Department
Role: Faculty
Campus: Springfield
---
Postal mail
Missouri State University
School of Anesthesia
901 S. National Ave.
---
Biography
James Keaton is a Certified Registered Nurse Anesthetist (CRNA) with over 10 years of experience in anesthesia and 20 years in nursing and healthcare.
Mr. Keaton has worked full time for the Anesthesia department at Mercy Springfield, a Level I Trauma center. From 2010 to 2021, he provided anesthesia to patients across the lifespan in every surgical specialty offered at Mercy. He also served as part of the department leadership. Before his position as a CRNA, he was employed by the University of Arkansas for Medical Sciences (UAMS) as a staff RN in the Surgical ICU.
---
Details
Education
DNAP, 2021, Texas Wesleyan University
MSNA, 2009, Missouri State University
BSN, 2004, University of Central Arkansas
Certifications
Certified Registered Nurse Anesthetist
ACLS, PALS, BLS
Teaching
ANE 700 Informatics and Graduate Studies for Anesthesia
ANE 714 Orientation to Clinical Anesthesia
ANE 745 Anesthesia Pharmacology I
ANE 746 Anesthesia Pharmacology II
Simulations and Skills Lab
Professional experience
Simulations and Skills Lab Coordinator, School of Anesthesia, Missouri State University
CRNA and departmental leadership, Anesthesia department, Mercy Springfield (Level I Trauma center), 2010-2021
Staff RN, Surgical ICU, University of Arkansas for Medical Sciences (UAMS)
Research and professional interests
The use of Dexmedetomidine to prevent emergence delirium in patients with/without a PTSD diagnosis
Pharmacologic interventions to prevent emergence and post-operative delirium across the life span
Simulation and skill-based learning for the Student Registered Nurse Anesthetist (SRNA)