Inside Missouri State
Featured news
Loading items. . .
Updates
Loading items. . .
Meet a colleague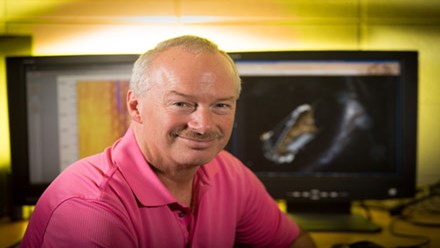 That rings a bell: Professor studies stars' vibrations using space telescope
Dr. Mike Reed
Professor of astronomy
Dr. Michael Reed can distinctly remember when he became interested in the universe and its contents: the moon landings in the summer of 1969.
See full spotlight
Faculty and staff accomplishments
Faculty and staff events