Inside Missouri State
Featured news
Loading items. . .
Updates
Loading items. . .
Meet a colleague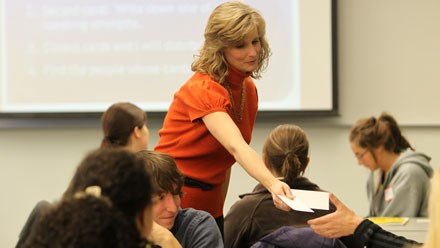 Communication professor wants students to experience "great learning"
Dr. Kelly S. Wood
Associate professor and transfer advisor
Dr. Kelly Wood thinks a professor should be more than someone who lectures and gives tests. Instead, she wants to be a mentor.
See full spotlight
Faculty and staff accomplishments
Faculty and staff events