Long-term Disability Insurance
You've been there for Missouri State. We want to help you if you become disabled.
Cost and coverage
If you're unable to work for 180 days due to an accident or illness, this insurance will provide you a monthly income.
Benefits equal to 60 percent of regular monthly earnings up to a maximum amount of $10,000 per month (minus any other income benefits such as workers' compensation benefits, retirement benefits, Social Security Disability benefits)
Payable after a waiting period of 180 calendar days
Continue as long as the employee remains disabled, or until age 65 (or later if disability occurs after age 60)
This insurance is free to Missouri State employees.
Limits and exclusions
There is an eligibility waiting period as outlined in the brochure.
Benefits will end on the earliest of the following dates:
The date you earn from any occupation, more than the percentage of indexed earnings set forth in the definition of disability applicable to you at that time
The date we determine you are not disabled
The end of the maximum benefit period (as outlined in the brochure)
The date you die
The date you refuse, without good cause, to fully cooperate in all required phases of the rehabilitation plan and assessment
The date you are no longer receiving appropriate care (as detailed in the brochure)
The date you fail to cooperate with us in the administration of the claim. Such cooperation includes, but is not limited to, providing any information or documents needed to determine whether benefits are payable or the actual benefit amount due
How to use the benefit
Once you are unable to work due to accident or illness, call 800-732-1603 to begin the process. Or, you can contact the benefits team in the office of human resources for assistance.
Enrolling and changing
Long term disability insurance coverage is underwritten by Cigna Insurance Company and is paid in full by the university.
Each fall, the university participates in open enrollment when you can make changes to your plan, like adding spouse or dependents.
Outside of the open enrollment period, changes can only be made due to qualifying life events (like marriage, divorce or having a child).
For more information, contact human resources.
Making claims
When you need to take advantage of this coverage, call 800-732-1603 to begin the process, or contact our benefits team within the office of human resources.
Forms and publications
Publications
Policy
Contact information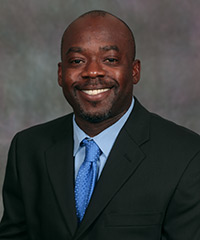 Assistant Director of Human Resources-Benefits