---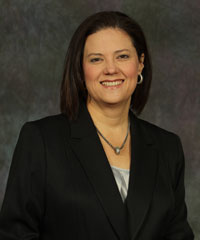 Assistant Director of Event and Meeting Services
Robert W. Plaster Student Union 302
---
Department
PSU-Event and Meeting Services
Role: Staff
Campus: Springfield
---
Postal mail
Missouri State University
PSU-Event and Meeting Services
901 S. National Ave.
---
Details
Professional experience
Debbie joined the Conference Service Office July 2, 2007. She brings with her over ten years of hotel sales and catering experience. She has worked for Sheraton, Marriott, Holiday Inns, as well as resort hotels in her tenure in the Hospitality industry. Debbie received a bachelor's degree in Hospitality and Restaurant Administration from Missouri State University with a minor in Business Administration. Debbie is a member of ACCED-I and this year is the Region 6 Director.