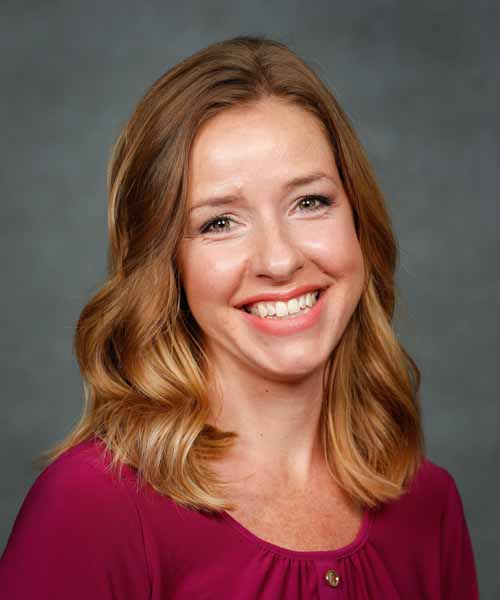 Assistant Professor
---
Department
Role: Faculty
Campus: Springfield
---
Postal mail
Missouri State University
Biomedical Sciences
901 S. National Ave.
---
Details
Education
PhD, Biology, University of Missouri-St. Louis
MS, Biology, University of Missouri-St. Louis
BS, Cell and Molecular Biology, Missouri State University
Teaching
BMS 525 Molecular Biology
BMS 625 Molecular Biology
Research and professional interests
I am interested in a post-transcriptional process, called RNA editing. RNA editing selectively alters the nucleotide sequence of mRNAs, thereby altering the amino acid sequence of the encoded protein. I focus a particular RNA targeted for RNA editing, called CAPS1. CAPS1 protein is essential for regulated release of hormones, neuropeptides and neurotransmitters from vesicles in the brain and endocrine tissues. RNA editing of CAPS1 modulates the mechanisms of CAPS1 action in release and recycling of vesicles carrying peptides and neurotransmitters. My research investigates the physiological consequences of CAPS1 RNA editing as well as potential tissue-specific and condition-specific regulation of RNA editing in mammals.