Tobacco Cessation Program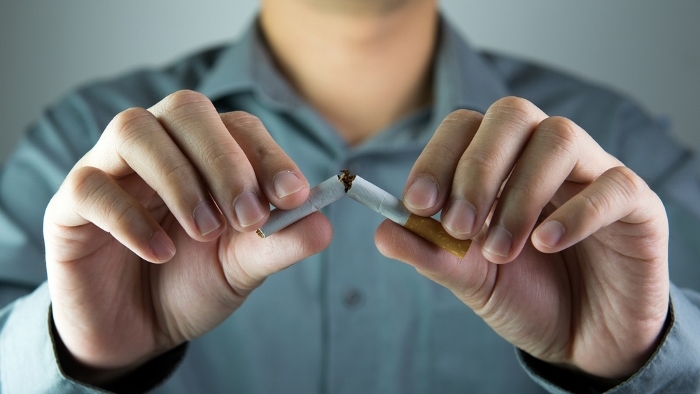 The Tobacco Cessation Program at Magers Health & Wellness Center is evidenced based and modeled after the Mayo Clinic model. The tobacco cessation program consists of physician and tobacco treatment specialist visits, and is tailored to the specific individual. It can include either group (depending on availability) or one-on-one counseling. If you're insured through the University, the tobacco cessation program at Magers Health and Wellness Center is covered at 100% ($350 value). Insurance through the University will also cover the cost of tobacco cessation medications as prescribed by a physician, at 70% (80% if through the Magers Pharmacy).
The tobacco cessation program may consist of:
Meeting with a physician up to four times.
Meeting with the tobacco treatment specialist as many times as you wish.
Obtaining products available for cessation assistance such as Chantix, Wellbutrin, or other nicotine replacement therapies.
Another option for tobacco cessation is the 1-800-QuitNow line. This is a program designed to create accountability and phone coaching. It is available at no cost.
The Tobacco Treatment Specialist at Magers Health and Wellness Center has received a grant that can help with the cost of Nicotine Replacement Therapy (such as the Nicotine Patch, Nicotine Gum or Nicotine Lozenge). In order to receive this medication, one must schedule an appointment and meet with the Tobacco Treatment Specialist.
For more information, call our Tobacco Treatment Specialist or schedule an appointment with Magers Health and Wellness Center to see the Tobacco Treatment Specialist.
Jerilyn Reed, Tobacco Treatment Specialist
417-836-4045
JerilynReed@MissouriState.edu