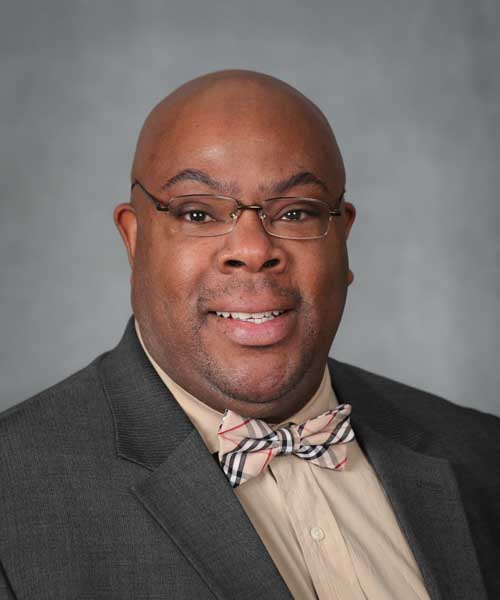 ---
Department
Role:
Campus: Springfield
---
Biography
Dr. James Satterfield is Department Head of Counseling, Leadership and Special Education at Missouri State University. His research agenda focuses on the social, metaphorical, symbolic and institutional characteristics within p-20 educational systems.
His work involves examining how things become institutionalized in educational systems and communities, which allows for a greater understanding of the discourse between different interest groups.
More specifically, but not exclusively, Dr. Satterfield looks at the intersectionalities between intercollegiate athletics and the community at large.
He is the co-author of Sports and Athletics in Higher Education (1st edition).
---
Details
Education
Ed.D. in Educational Leadership, 2002, Eastern Michigan University
M.A. in Gifted Education, 1995, Norfolk State University
B.S. in Kinesiology, 1993, Norfolk State University
---
Area of expertise
Higher education administration
Student affairs
---
Media appearances
Student-athletes Making Their Voices Heard on Controversial Issues
Diverse: Issues in Higher Education
05/03/2016
James Satterfield Jr., a professor at Clemson University who studies race and sports, sees things differently. College athletes, he points out, do have a legitimate beef. "College athletes, particularly football and basketball, spend in excess of 40 hours a week alone, just in their sport," Satterfield says. "When you look at how much time is spent on a sport, and the compensation for head coaches and assistant coaches, it's not difficult to understand why people want their voices heard. They know that, in terms of fans and media coverage, people come to see them [the athletes]."...
---