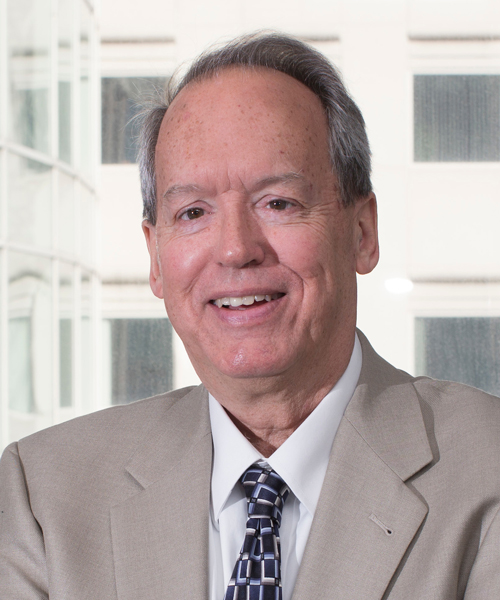 Faculty Emeritus
---
Department
Role: Faculty Emeritus
Campus: Springfield
---
Biography
Dr. Dennis Hickey is the James F. Morris endowed professor of political science. His research and teaching interests include the International Relations of East Asia, National Security and American Foreign Policy. He has authored four books and was co-editor of three books. He has also published more than 50 scholarly articles and book chapters.

In addition, he has contributed dozens of op-ed pieces to newspapers, such as the China Daily, the Wall Street Journal, the Los Angeles Times, the Chicago Tribune, the Kansas City Star and the Taipei Times. He has also been interviewed by electronic media organizations including China Central Television (CCTV), Cable News Network (CNN) and The Voice of America (VOA); and quoted by print media organizations including the Associated Press (AP), Agence France Presse (AFP), People's Daily, China Times, China News Service, China Review News Agency of Hong Kong and the Singapore Straits Times.

In the area of service, Hickey has served as a consultant for a variety of U.S. governmental agencies, think-tanks and private firms, as well as served as director of the graduate program in international affairs and administration from 2000 to 2002 and from 2006 to 2008. In 1999, he was selected by MSU as a University Fellow in Research and he completed a second term in 2005. In 2000, he was elected to the post of deputy director of the American Political Science Association's Conference Group on Taiwan Studies and in 2002, he was elected to the post of director (term completed in 2005). In 2008, Hickey was a Fulbright Exchange Scholar at the China Foreign Affairs University in Beijing, China, and that same year he was named the James F. Morris endowed professor of political science. He presently serves as a research associate at San Francisco State University's Center for US-China Policy Studies and on the editorial board of the Journal of Chinese Political Science. From 2008 to 2010, Hickey was also a member of the Board of Directors of the Association of Chinese Political Studies.
---
Details
Education
Ph.D., 1988, University of Texas at Austin
M.A., Texas State University
B.A. University of Texas at Austin
Teaching
American Foreign Policy
Asian Politics
Foreign Policy Decision-Making
Introduction to American Politics
National Security
Professional experience
Affiliations:
Association of Chinese Political Studies: Board of Directors (2008-2010)
Journal of Chinese Political Science: Editorial Board
San Francisco State University's Center for US-China Policy Studies: Research Associate
University of Chicago's Center for East Asian Studies: Associate Member (2009-2012)
Research and professional interests
International relations of East Asia
Publishing numerous scholarly books, journal articles and op-eds in newspapers ranging from the Wall Street Journal to the Los Angeles Times
Awards and honors
Director's Award for Outstanding Faculty Research, Honor's College, Missouri State University, 2014
Foundation Award for Excellence in Service, Missouri State University, 2011
Distinguished Service Award, Association of Chinese Political Studies, 2010, 2008
James F. Morris Endowed Professor of Political Science, 2008-present
Fulbright Exchange Scholar, China Foreign Affairs University in Beijing, China, 2008
Excellence in Teaching Award, College of Humanities and Public Affairs, Missouri State University, 2006, 2001
Excellence in Research Award, College of Humanities and Public Affairs, Missouri State University, 2005, 1999
Excellence in Service Award, College of Humanities and Public Affairs, Missouri State University, 2004, 2002
Foundation Award for Excellence in Service, Missouri State University, 2002
Excellence in Research Award, Missouri State University, 1997
Additional resources
---
Area of expertise
Government, law and politics
Asia