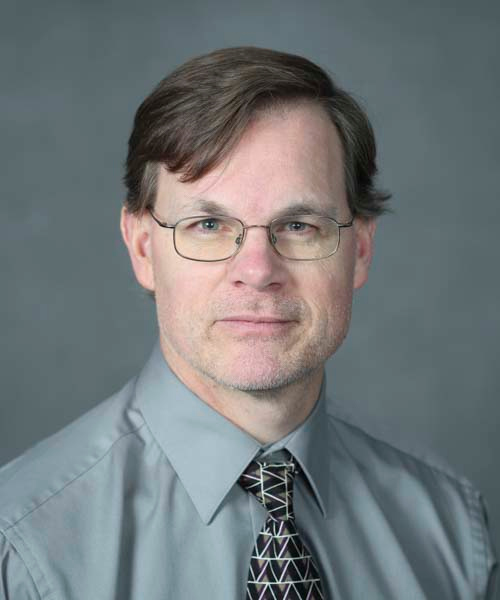 ---
Department
Role: Faculty
Campus: Springfield
---
Postal mail
Missouri State University
History
901 S. National Ave.
---
Biography
After brief teaching appointments at the Meridian campus of Mississippi State University and Ozarka College, Dr. Brooks Blevins returned to his undergraduate alma mater, Lyon College, initially as director of the Regional Studies Center and later as an assistant professor of history. In 2008, he came to Missouri State as the university's first Noel Boyd Professor of Ozarks Studies. Building on a long tradition of leadership in the academic study of the Ozarks region, Missouri State created the Noel Boyd Professorship to develop and teach a multidisciplinary array of courses. As the Noel Boyd Professor of Ozarks Studies, Blevins shepherded the Minor in Ozarks Studies into creation in 2010, chairs the university committee that oversees the minor, and teaches the minor's two core courses.
Though Blevins came to Missouri State as a multidisciplinary expert on all things Ozarks, he is a respected scholar with a broad range of interests extending from the history of American higher education to agriculture, religion and society in the U.S. South. He has written seven books and edited or co-edited two additional volumes. In addition to these works, he serves as the editor of the University of Arkansas Press's Chronicles of the Ozarks Series and Ozarks Studies Series. Blevins also produced and co-wrote the liner notes for two collections of recordings of traditional Ozarks music: Sounds of the Ozark Folk: The 1963 Arkansas Folk Festival and Sounds of the Ozark Folk, Volume II: Middle Americana. Blevins currently serves on the editorial boards of the Arkansas Historical Quarterly and the Missouri Historical Review, co-hosts regional history and culture segments on Ozark Highlands Radio, and chairs the Ozark Folk Cultural Center Commission, which oversees Arkansas's Ozark Folk Center State Park.
---
Details
Education
Ph.D., History, 1999, Auburn University
M.A., History, 1996, Auburn University
B.A., History, 1992, Lyon College
Teaching
OZK 150: Introduction to Ozarks Studies
HST 121: History of the United States to 1877
HST 375: The Ozarks in American History
HST 720: American History Readings Seminar
HST 725: The Upland South (Appalachia and the Ozarks
HST 730: American History Research Seminar
ENG 376: Literature of the Ozarks
Professional experience
Selected publications:
A History of the Ozarks, Vol. 1: The Old Ozarks (Urbana: University of Illinois Press, 2018).
Ghost of the Ozarks: Murder and Memory in the Upland South, (Urbana: University of Illinois Press, 2012).
Arkansas/Arkansaw: How Bear Hunters, Hillbillies, and Good Ol' Boys Defined a State (Fayetteville: University of Arkansas, 2009).
Lyon College, 1872-2002: The Perseverance and Promise of an Arkansas College (Fayetteville: University of Arkansas, 2003).
Hill Folks: A History of Arkansas Ozarkers and Their Image (Chapel Hill: University of North Carolina, 2002).
Cattle in the Cotton Fields: A History of Cattle Raising in Alabama (Tuscaloosa: University of Alabama Press, 1998).
Affiliations:
Arkansas Historical Quarterly: editorial board member

Missouri Conference on History: steering committee member

Missouri Historical Review: editorial board member


Southern Historical Association
Research and professional interests
History of the U.S. South, especially the Ozarks and Appalachia

Publishing books and articles on the Ozarks and the South
Awards and honors
Violet B. Gingles Award for the best essay on an Arkansas history topic, Arkansas Historical Association, 2018
Susie G. Pryor Award ("The Ordinary Days of Extraordinary Minnie"), Arkansas Women's History Institute, 2015
John G. Ragsdale Book Award (Ghost of the Ozarks), Arkansas Historical Association, 2013
Arkansiana Award in nonfiction (Arkansas/Arkansaw), Arkansas Library Association, 2011
John G. Ragsdale Book Award (Arkansas/Arkansaw), Arkansas Historical Association, 2011
Book of the Year Award (Arkansas/Arkansaw), Missouri Conference on History, 2010
Outstanding Academic Title (Arkansas/Arkansaw), Choice Reviews Online, 2010
Distinguished Alumnus, Lyon College, 2010
Finalist, ForeWord Book of the Year Award, Regional Category (Arkansas/Arkansaw), 2009
Additional resources
---
Area of expertise
History
United States