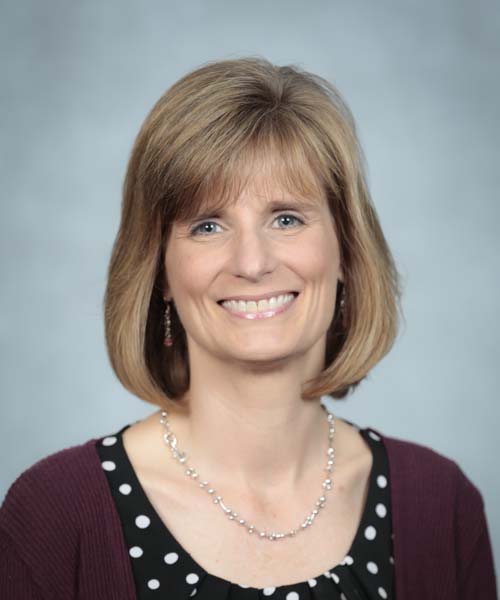 Associate Provost for Student Success
---
Department
Role: Staff
Campus: Springfield
---
Postal mail
Missouri State University
Student Success
901 S. National Ave.
---
Details
Education
PhD, 1995, The Ohio State University

MA, 1990, University of Dayton

BA, 1988, University of Dayton
Teaching
COM 100 Introduction to Majors in Communication
COM 205 Interpersonal Communication Theory and Skills
COM 300 Careers in Communication
COM 315 Public Speaking II
COM 326 Effective Listening
COM 499 Program Assessment
COM 799 Master's Thesis
Research and professional interests
My research and teaching interests are primarily in interpersonal communication and relationships with an emphasis on the health care context. Additionally, I have taught organizational communication, conversational analysis and advanced public speaking. Within health communication, I prefer to study communication among health care professionals and their patients--usually physician-patient interaction in the medical interview. This does not mean I won't look at other relationship types. In fact, I look forward to broadening my horizons to nurses, dietitians, physical therapists or administrators. I believe research in health communication should be to answer questions regarding the nature of interpersonal communication and specific health outcomes. I have utilized qualitative and conversation/discourse analytic methods in my research. Previous research topics include social support among illness-related communities, computer-based social support, interactional control in doctor-patient relationships and more recently physician-patient communication and telemedicine and how advertised prescription drug ads influence communication.
Awards and honors
Communication Graduate Faculty Award. (2007).
Who's Who Among America's Teachers. (2005).
Professor of the Year Award, Sigma Kappa. (2003).
COAL Service Awards, MSU. (2002).
COAL Teaching Award, MSU. (2000).
COAL Research Award, MSU. (2001).
Top Three Research Paper Award, Health Communication Division, NCA. (2000).