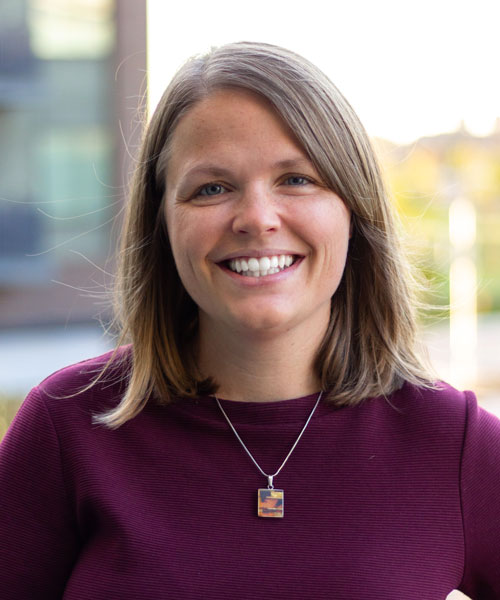 ---
Department
Role: Faculty
Campus: Springfield
---
Postal mail
Missouri State University
Religious Studies
901 S. National Ave.
---
Biography
My main research interest is the history of religion in America, with a focus on colonial America and the Atlantic world. In my first book, The Course of God's Providence: Religion, Health and the Body in Early America (NYU, 2021), I examine how Christian communities responded to sickness and epidemics in a context of ever-new medical and scientific developments. My current research project, "Cartographies of Motherhood: Defining Early American Women in Missions and Reform," explores how Christian visions of maternity shifted with colonial encounters, charitable efforts, and the founding of the American republic.
My teaching on health and body brings my research to the modern world, and I enjoy exploring the connections between past and present and the continuing relevance of the themes of medicine, body, sexuality, and emotion in American religion.
In addition to my book, I have published articles in Religions (2018) and Church History (2015, 2016), and my writing has also appeared in The Atlantic (2016), Notches (2016), and Sightings (2012). Most recently, I have written on the coronavirus pandemic and modern healthcare and vulnerability and aging, and participated in a "Religion &" forum on the role of religion in debates over the pandemic, church attendance, and vaccines.
I also serve as the Book Review Editor for the journal American Religion and I am the Regionally-Elected Coordinator for the Midwest Region of the American Academy of Religion.
---
Details
Education
PhD, 2016, University of Chicago Divinity School
Teaching
REL 131 Religion in America
REL 346 Sexuality and American Religion
REL 368 Health and Body in American Religions
REL 580/685 Theories of Religion
Awards and honors
Young Scholars in American Religion Program, Center for the Study of Religion and American Culture, Indiana University-Purdue University, Indianapolis, 2019-2021
David B. Larson Fellowship in Health and Spirituality, John W. Kluge Center at the Library of Congress, 2018
Dr. Liselotte Kirchner Postdoctoral Fellow, Francke Foundations, Halle, 2017
Colonial Essay Award, Colonial Society of Pennsylvania, 2016
Sidney E. Mead Prize, American Society of Church History, 2015
Junior Fellow, Martin Marty Center for the Advanced Study of Religion, 2015-2016
Newcombe Fellow, Woodrow Wilson National Fellowship Foundation, 2014-2015
Carpenter Fellow, McNeil Center for Early American Studies, 2013-2014