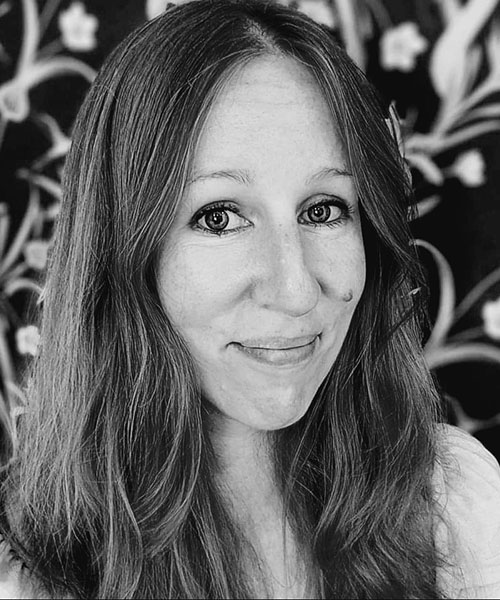 ---
Department
World Languages and Cultures
Role: Faculty
Campus: Springfield
---
Postal mail
Missouri State University
World Languages and Cultures
901 S. National Ave.
---
Biography
Dr. Heidi Backes is an Associate Professor of Spanish at Missouri State University, where she teaches classes on Spanish Peninsular literature and culture, as well as courses in translation and conversation through travel. She specializes in contemporary Spanish fiction, focusing her latest research on the neo-Gothic movement in Spain. Her monograph, Spectral Spain: Haunted Houses, Silent Spaces and Traumatic Memories in Post-Franco Gothic Fiction, is forthcoming in 2024 with the University of Wales Press.
---
Details
Education
PhD, Modern Spanish Peninsular Literature, 2011, University of Wisconsin – Madison
MA, Foreign Language and Literature—Spanish Literature, 2007, University of Wisconsin – Milwaukee
BA, Spanish, 2004, University of Wisconsin – Stevens Point
Teaching
SPN 205 Spanish Conversation
SPN 312 Spanish Composition
SPN 320 Hispanic Cinema
SPN 325 Spanish Civilization
SPN 410 Intro to Spanish Translation
SPN 450 Survey of Peninsular Literature
SPN 495 Advanced Undergraduate Seminar ("Franquismo in Spanish Visual and Print Culture")
SPN 725 Graduate Seminar in Hispanic Literature and Culture
Professional experience
Associate Professor of Spanish, Missouri State University, 2016-present
Assistant Professor of Spanish, Drury University, 2012-2016
Visiting Assistant Professor of Spanish, University of Wisconsin – Milwaukee, 2011-2012
Professional affiliations
International Gothic Association (IGA)
Gothic Association of New Zealand and Australia (GANZA)
Selected peer-reviewed publications
Review of Spanish Vampire Fiction Since 1900: Blood Relations, by Abigail Lee Six. Bulletin of Spanish Studies, vol. 97, no. 2, May 2020.
Rhetorical Monstrosity and Female Agency in Adelaida García Morales's El Sur. Bulletin of Hispanic Studies, vol. 96, no. 7, 2019, pp. 731-745.
Shared Trauma: Historical Memory and the Doppelgänger in Carlos Ruiz Zafón's The Shadow of the Wind. Aeternum: Journal of Contemporary Gothic Studies, vol. 6, no. 1, June 2019, pp. 49-63.
Research and professional interests
Spanish Gothic fiction
Neo-gothic literary representations of the Franco dictatorship
Spanish women writers
Comparative literature
Awards and honors
Maroon and White Banquet Faculty Mentor, 2020
International Travel Grant from MSU Graduate College, 2019
COAL New Faculty Summer Research Award, 2017
Finalist, SGA Faculty Member of the Year, Drury University, 2016
President's Award of Excellence, Drury University, 2016
Faculty Spotlight Award, Drury University, 2015