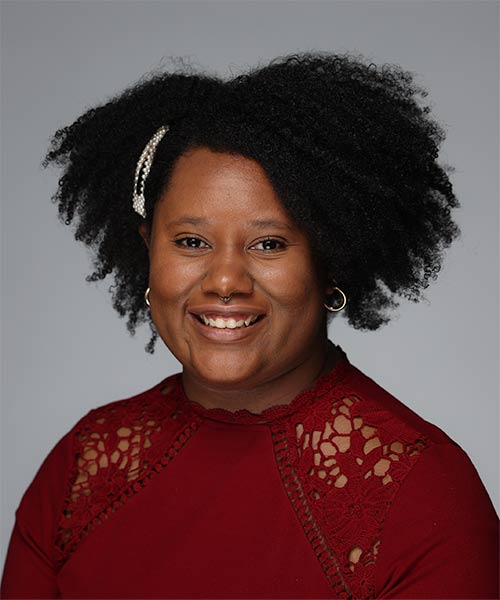 Instructor and Lab Coordinator
Professional Building 337
---
Department
Role: Faculty
Campus: Springfield
---
Postal mail
Missouri State University
Biomedical Sciences
901 S. National Ave.
---
Details
Education
MS, Cell and Molecular Biology, Missouri State
BS, Biological Chemistry, Evangel University
Teaching
BMS 100 Essentials in Human Biology
BMS 101 Essentials in Human Biology Laboratory
BMS 110 Introduction to Human Biology
BMS 111 Introduction to Human Biology Laboratory
BMS 231 Human Genetics with Laboratory
BMS 232 Human Genetics Laboratory
BMS 525 Molecular Biology
BMS 625 Molecular Biology
Professional experience
Selected exhibitions
American College of Medical Genetics Symposium (2019). Evaluation of Bone Biomarkers in the Characterization of the Skeletal Phenotype in Idua-W392X Knock-In Mice as a Model of Mucopolysaccharidosis Type I. Amanda Brodeur, Anna McWoods, Alicia Willard, Christina Patterson, Arin Oestreich, Charlotte Phillips.
HeLa Cells and "The Immortal Life of Henrietta Lacks" Panel Discussion (2020). Collette Witkowski Ph.D.; Amanda Brodeur M.D. Ph.D.; Randi Ulbricht Ph.D.; Amy Hulme Ph.D.; Nicole Gorley M.S.; Anna M. McWoods M.S.
Research and professional interests
Introducing concepts and methods for biomedical sciences and research to undergraduate students.
Bioethics in biomedical research.
Diversity in STEM fields