Orff Teacher Workshop

Orff Teacher Workshop
About

Instructors

Accommodations

Fees & Registration
About
Orff Level I & II Certification

JOIN US...
...for two weeks of study, and a lifetime of benefit. Missouri State University's Department of Music is proud to offer an AOSA approved Orff certification workshop. Planning for Summer 2016 is underway. Enrollment is available to all music teachers. Orff will teach you how to integrate music, movement, speech and drama to build musicianship in your students. Whether you are seeking professional development, your first degree, an advanced degree, or additional hours on top of a graduate degree, let Missouri State
University help you reach your goals.
The workshop schedule is designed with your summer schedule in mind — Monday morning start times are later and dismissal comes early on Friday afternoons to give you plenty of weekend time. If you are interested in participating in our workshop, register online soon!
Graduate and Non-credit options
On-campus dining and housing available
Books and materials available on site
For more information about the workshop, credit, housing or schedule, contact Dr. Andrew Homburg.
Instructors
Instructors
Donna Fleetwood
Donna Fleetwood is the artistic and curriculum director of the Orff Schulwerk Certification Program at George Mason University, where she received her training. She has taught Orff certification courses in other locations throughout the U.S. and has presented sessions in France, Scotland, Hong Kong and South Korea. Fleetwood recently taught at the Bilingual Montessori School in Paris, and in the U.S., has experience as a general music and choral teacher in Summit, New Jersey, the Saint Albans School for Boys in Washington, D.C., and for 23 years, in the public schools of Prince William County, Virginia.
An active AOSA national conference and chapter presenter, Fleetwood has completed studies at the Orff Institute in Salzburg, Austria. She currently serves as chair of the AOSA Curriculum Oversight and Review Subcommittee (CORS) and is a trustee of the American Center for Elemental Music and Movement.

Carol McDowell
Carol McDowell currently teaches elementary music for the City of St. Charles School District. Prior to coming to St. Charles, she taught undergraduate and graduate music education courses at Southeast Missouri State University.
McDowell was appointed to the American Orff-Schulwerk Association Editorial Board for The Orff Echo (2008-2016) and is a member of the editorial board for the Missouri Journal of Research in Music Education (2000-2018), serving as editor for the term 2004-2008. She has presented workshops and research poster sessions for national and state music conventions and her research articles have been published in various music education journals.
McDowell holds three levels of certification in both the Orff and Kodaly teaching methods, and also has training in Dalcroze Eurthymics, Discipline-Based Music Education, and using jazz in the general music classroom. She is also a licensed Simply Music Rhapsody educator and holds degrees from Southeast Missouri State University (B.M.E. and B.M.) and Florida State University (M.M.E. and Ph.D.).

Karen Stafford
Karen Stafford is an elementary music specialist for the School District of Washington in Washington, MO, where she has taught for the past 20 years, and is a PhD student in music education at the University of Kansas, Lawrence, KS, with particular interests in Common Core cross-curricular applications and the role of music education in the elementary school community.
Stafford is secretary for the St. Louis American Orff-Schulwerk Association chapter and past elementary and general music vice president for the Missouri Music Educators Association. She has presented various sessions involving assessment, music and cross-curricular applications at the local, state, and national levels.

Kristine Wolfe
Kristine Wolfe teaches K-6 at Portal Elementary in the Papillion - LaVista (NE) School District where she also directs an after school Orff Honor Ensemble. She holds a B.M. from Iowa State University and a M.M. from the University of Nebraska - Omaha.
Wolfe completed her Orff Level One Apprenticeship at George Mason University and has also taught Movement at the University of Nebraska-Lincoln. In addition to being a certified Orff teacher, she has also taken Kodaly Level One. Serving as the Program Chair for the Great Plains Orff Chapter, she is an active member of her local American Orff-Schulwerk Association chapter.
Accommodations
Dining
The estimated Summer 2014 conference rates
for Missouri State Dining Services:
| | |
| --- | --- |
| Daily | $17.95 |
| Breakfast | $ 6.25 |
| Lunch | $ 7.60 |
| Dinner | $ 8.10 |
| Breakfast/Lunch | $11.75 |
| Breakfast/Dinner | $12.85 |
| Lunch/Dinner | $13.35 |
Housing
The estimated Summer 2014 conference rates for Missouri State Housing Services:
Per Person, Per Night
Group Type

Double Room
No Linen

Double Room
with Linen

Single Room
No Linen

Single Room
with Linen

(A) Adults – Non-students

$27.00

$32.00

$32.00

$34.00

(B) Prospective Students

$24.00

$29.00

$29.00

$31.00

(C) Current Students

$22.00

$27.00

$26.00

$28.00
Group A
This group consists of non-students such as adult conference groups. The Director of Residence Life, Housing and Dining Services may negotiate rates if the group is larger than 100 persons.
Group B
This group consists of prospective students such as choral, cheerleading, or other similar youth groups sponsored by the University for recruitment purposes for the University.
Group C
This group consists of current students who are involved with recognized University activities.
Rates for Children (age 3-12) accompanying parents is $7.00 per day.
Fees & Registration
Orff Certification Costs
Pending plans for Summer 2016.
For more information about Orff certification workshops at Missouri State, contact Dr. Andrew Homburg: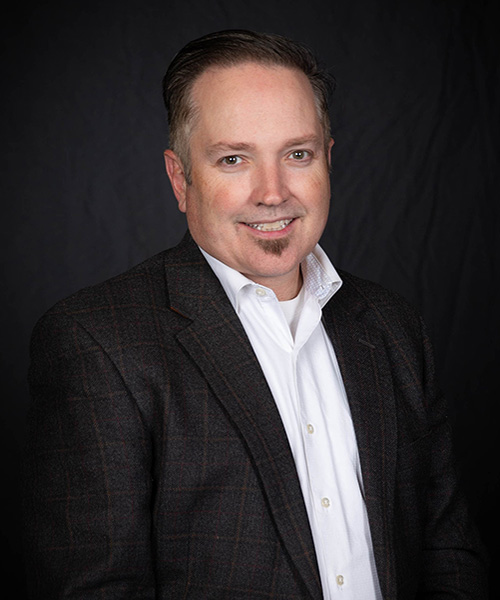 Music Education, Orff Certification Coordinator; Teaching: MUS 148, MUS 200, MUS 305, MUS 494-496, MUS 510, MUS 609
More Information